The Chinese Pavilion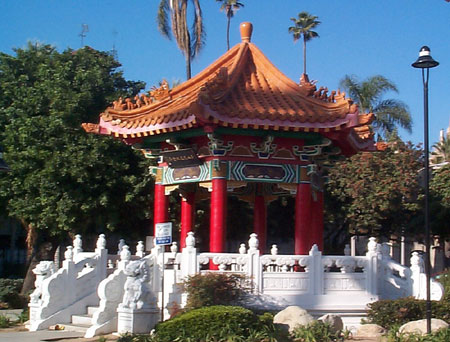 The Chinese Pavilion was built in 1985-86 and stands in front of the Riverside Central Library, at the corner of Mission Inn Avenue and Orange Street. It was built in honor of the Chinese settlers who came to Riverside in the late 19th and early 20th centuries.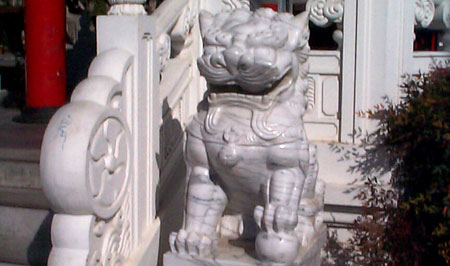 The Pavilion is located within a block or two of the cluster of Chinese businesses that constituted Riverside's "first" Chinatown. Ironically, this neighborhood was relocated to Tequesquite Arroyo- the "second" Chinatown- on the rural outskirts of town in 1885 after a suspicious fire swept through it, destroying Chinese businesses.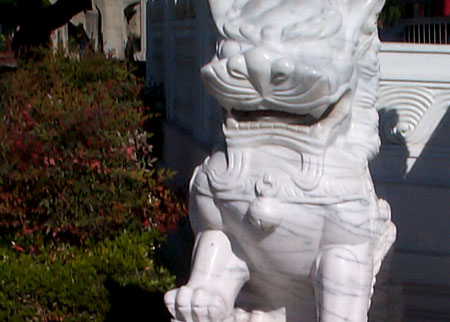 The Pavilion was cooperatively funded by the government of the Republic of China (Taiwan), the City of Riverside, and the Chinese Pavilion Committee, a local non-profit organization that raised local matching donations. Fay Wong, for instance, was very proud of her contributions to the Pavilion fund.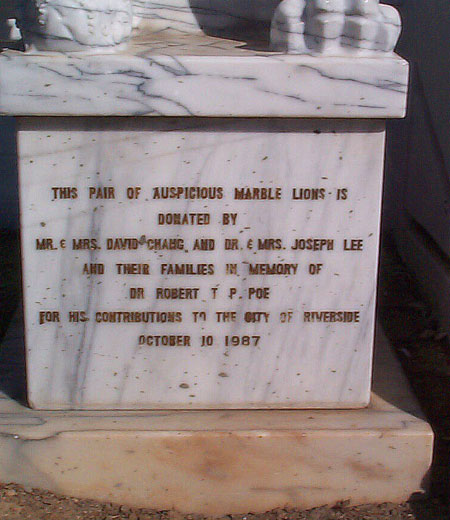 Some of Riverside 's homeless spend time sitting in front of the public library, resting in the shade on benches. Some have taken shelter in the Pavilion, leading to the sign now permanently posted above one of the lions. The Pavilion is thus a site for more than one kind of local history and speaks to more than one of its communities.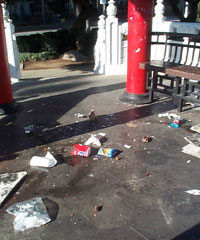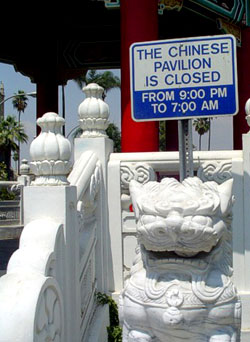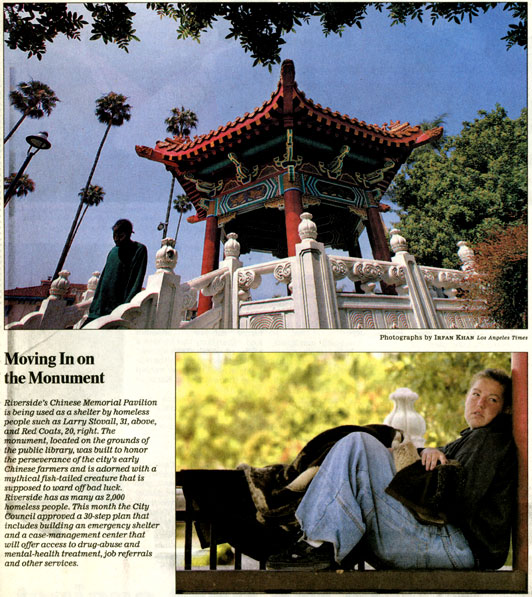 The brochure below is an example of how local history can be documented and made available to the public. Copies of this brochure are available at the Riverside Central Library in its Local History Resource Center.