Her Father's Daughter and anti-Japanese Legislation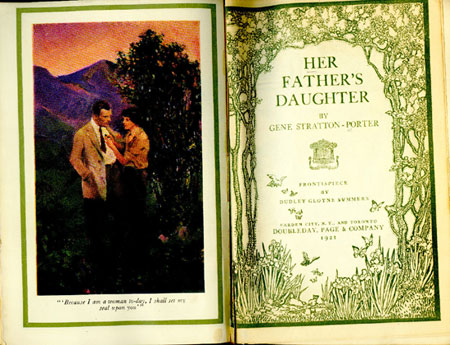 Her Father's Daughter, a novel written by Gene Stratton-Porter and published in 1921, is a fictionalized account of events that unfolded around a young Japanese student who enrolled in a Riverside high school in the early years of the century. Stratton-Porter (1863-1924) wrote over twenty-five novels, many extremely popular.
The novel offers a chilling look at the logic and emotional power of the manifest destiny ideology and white supremacist reasoning. The novel's heroine Linda is a high school student who becomes suspicious of Oka Sayye, the Japanese student who excels to the point of vying for valedictorian. Revealing Oka Sayye as a fraud- as a man in his thirties managing to pass as a teenager in order to infiltrate the school system and to seize top academic honors- becomes her mission, and the novel is replete with Linda's righteous speeches about the right of whites to own and control California and the efforts of foreigners (including Japanese, Germans, and Turks) to usurp those rights. The novel ends with Oka Sayye's attempt to kill Linda and her classmate Donald in order to preserve his secret, but he comes to an unexpected end, falling off a cliff.
The following excerpts offer a taste of the novel. These pages are from an original copy of the novel in the library at the University of California, Riverside.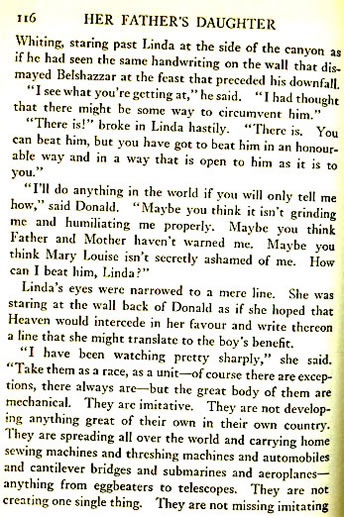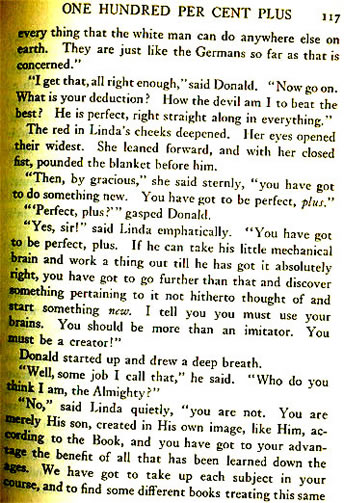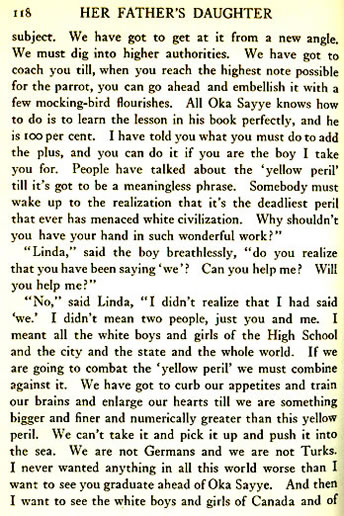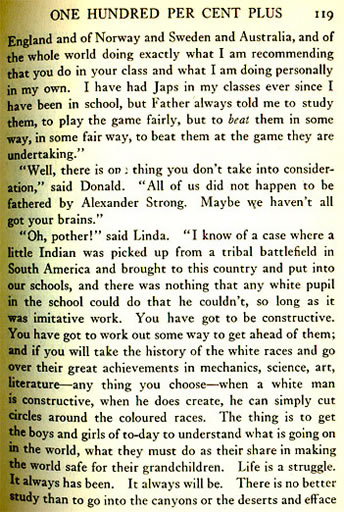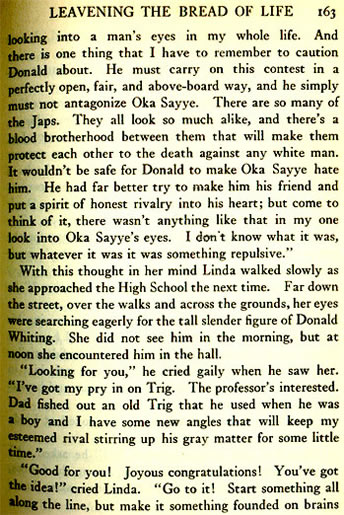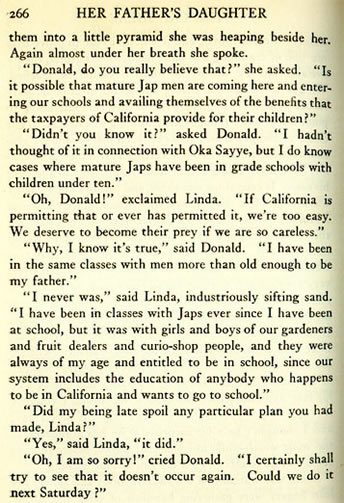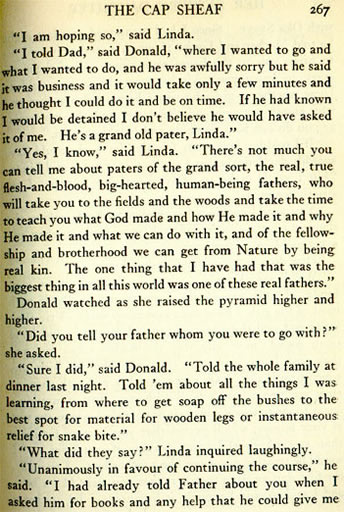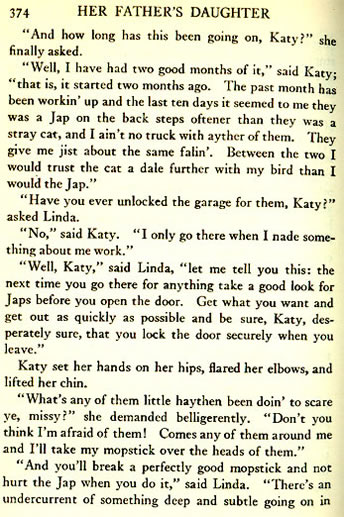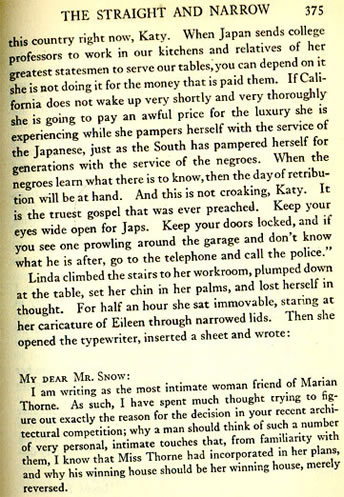 The entire book can be read online at bookrags.com.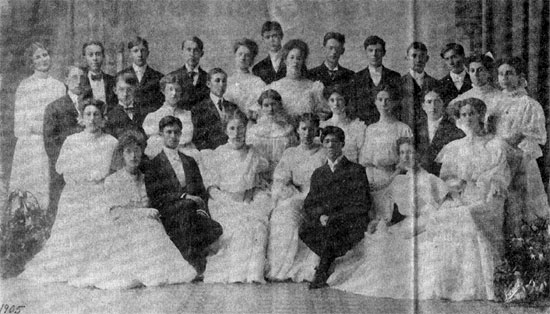 Photograph from the archives of the Riverside Unified School District, of the 1905 graduation class of Riverside High School. Arthur Kaneko is the Japanese American boy in the front row.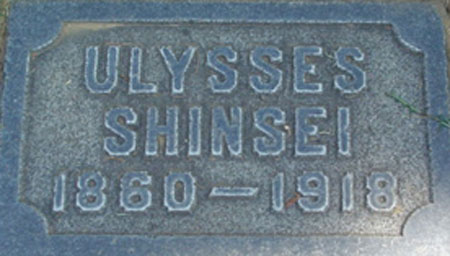 The character Oka Sayye is based on a young man named Arthur Kaneko. Arthur's father was Ulysses Kaneko, a remarkable man.
Ulysses Shinsei Kaneko put down roots in Riverside in the 1890s. In 1896, he became a naturalized American citizen- the first Japanese in the Inland Empire of Southern California to do so. He was the first Japanese to buy land in Riverside- twenty acres for $60 per acre in April 1897; he planted orange trees. In 1899 he helped to purchase the land for the Japanese Methodist Church, which was built between 1901-02, and he served as its co-founder. He was the first president of the Riverside Japanese Association, worked as an auditor for the City of Riverside, served as a translator in the courts, served on a Grand Jury, and by 1910 had been elected to the Riverside Chamber of Commerce Board of Directors. His restaurant on University Avenue catered mainly to White customers (including city officials, for whom he maintained a private back room), and-no doubt with the help of his highly-placed White associates- operated a labor camp that supplied Japanese workers to the railroads and to the citrus plantations. Although Kaneko was a bit anomalous (the vast majority of the Japanese in Riverside were laborers), he certainly managed to go far. Sociologist Morrison Wong has speculated that Kaneko and in fact much of the Japanese community in Riverside was more readily accepted by White Riversiders because many were Christian, and their church had a vital social, cultural, and political role in their community.
Ulysses had several children, including Arthur Yoshio Kaneko (1886-1917), who was born in Japan and then emigrated to California with his mother. Arthur attended Riverside High School and graduated with honors in 1905. (He was probably there when the so-called "Filipino boys" arrived in 1903.) Arthur Kaneko was the 'model' for Oka Sayye in Stratton-Porter's novel except that he was, by all accounts, a model student and very popular with his classmates. He and four other seniors spoke at their commencement ceremony in 1903, and Kaneko read an essay about a recent visit to Japan. One of the other speakers read an essay titled "White Man's Burden," about how whites carry the onus of supporting the needs of the U.S., including Native Americans, African Americans, Mexicans, and Asians-all inferior races, according to the author.
A newspaper report on the commencement ceremony caught the eye of Gene Stratton-Porter, who reworked what really happened into Her Father's Daughter- which is, to put it mildly, an irresponsible and disrespectful portrayal of the Kaneko family and its contributions to Riverside.
Click here for an account of this by local historian and journalist Tom Patterson.
Arthur Kaneko died young, but one of his sons was interned during World War II, joined the army, and later served in the Pentagon. Ulysses Kaneko is buried in the distinguished section of Olivewood Memorial Park, near other Riversiders of note- not in the area where working-class Japanese Americans and Chinese Americans were interred, many without headstones.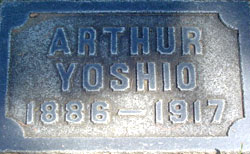 The Kaneko family plot is in Olivewood Memorial Park. Ulysses S. Kaneko made the initial purchase of twelve lots in 1914. The following year an additional five lots were purchased by another family member.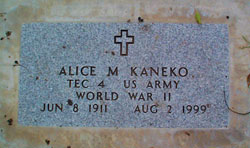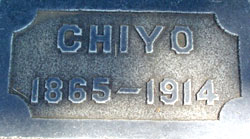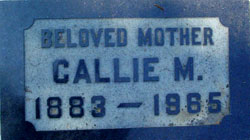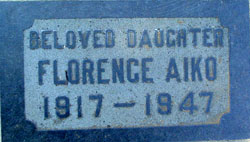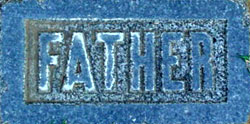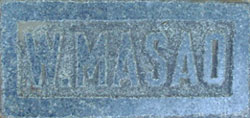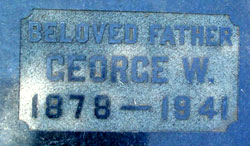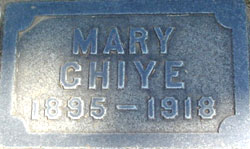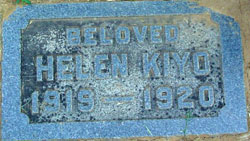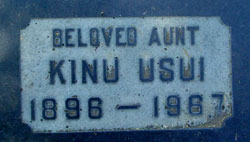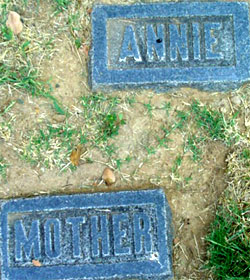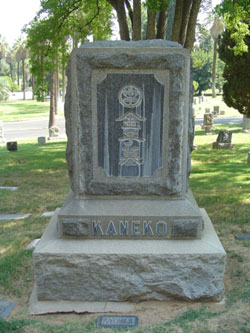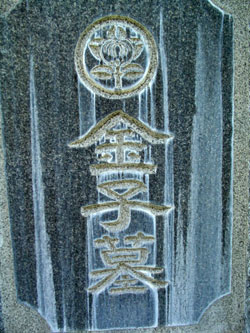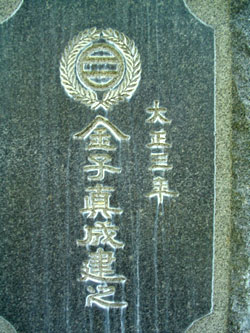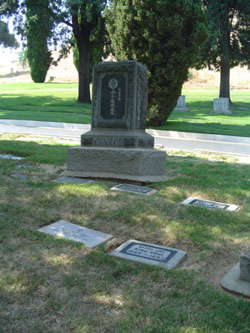 In short, three generations of the Kaneko family distinguished themselves in Riverside and beyond, and Gene Stratton-Porter's white supremacist fictionalization of Arthur Kaneko's graduation is a grim reminder of the power of anti-Asian racism.