The Chungking Cafe in the 1940s. Voy Wong and some partners bought it from a Japanese American man in 1942, on the eve of the Japanese American evacuation to the internment camps. Voy Wong is second from the left.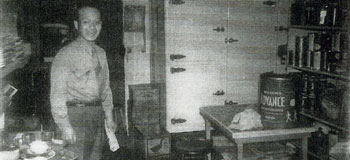 Voy Wong's older brother Poy Wong in the kitchen.


The interior of the Chungking Cafe in the 1940s.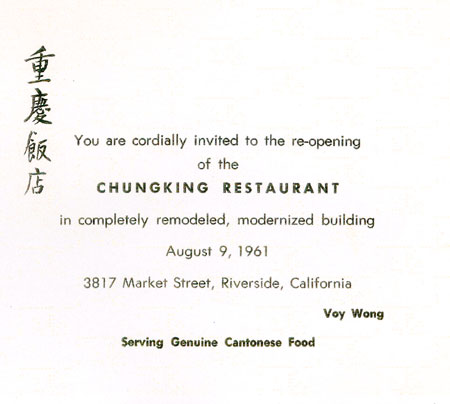 An invitation to the reopening after the 1961 remodeling.
| | |
| --- | --- |
| The restaurant after it was remodeled in 1961. | A matchbook cover, 1961. |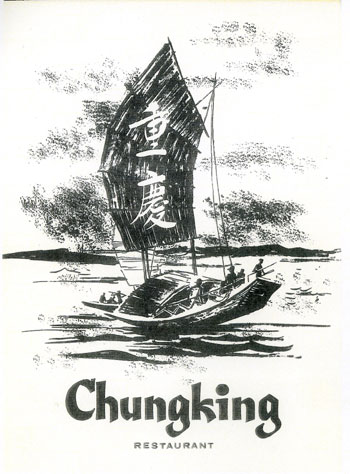 A menu, 1965.
| | |
| --- | --- |
| A matchbook from 1965, after remodeling, expanding and adding a cocktail lounge. | Fay Wong in the kitchen, 1972. |

Postcard of Market Street showing the Chungking Restaurant, with Voy Wong's business card overlaid.
The Wongs sold the restaurant in 1974.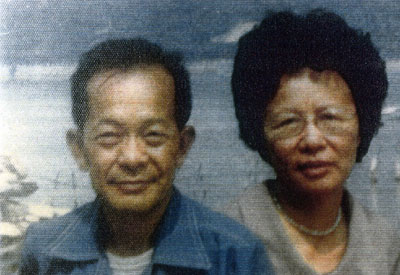 Voy and Fay Wong in 1975 on a trip to China , a few months before Voy died.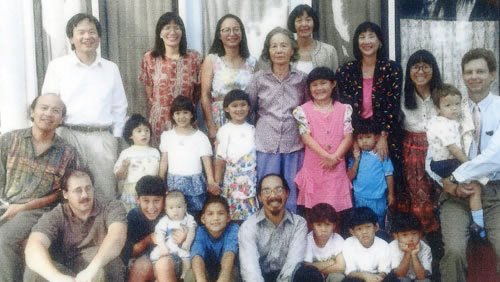 The Wong family in 1992, with Fay Wong (middle row, center), her five children, their spouses, and their children.